A Mad in America podcast.
MIA Radio interviews Professor John Read and Doctor Sue Cunliffe, participants in the 57th Maudsley debate held at Kings College in London on September 19, 2018.  Being debated was the proposed motion,  "This house believes that ECT has no place in modern medicine".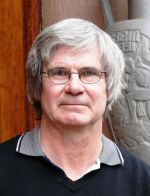 Professor Read has undertaken several scientific reviews of the literature supporting the use of ECT and Doctor Sue Cunliffe. Doctor Cunliffe was a paediatrician until she herself underwent ECT, after which she became cognitively impaired and found herself unable to continue working in medicine. She now campaigns for the risks of ECT to be made more explicit and to directly address the professional denial of the damage that ECT can cause.
Click the play button below to listen.  Visit MadinAmerica.com to read the accompanying article by James Moore, along with the debate notes of Professor Read and Dr. Cunliffe.