By Don Weitz
Edited excerpts from a speech delivered at the "Stop Shocking Our Mothers and Grandmothers" protest, Toronto, May 11, 2019
This year, more than 10,000 women will be electroshocked in Canada, at least half of whom will be in their 60s and older. As professor, antipsychiatry activist and feminist Bonnie Burstow has frequently pointed out, two to three times more women than men are shocked in Canada, as well as in the United States and elsewhere. This is a violent assault on women, triggered by misogyny, ageism and psychiatric lies, with the complicity of the Canadian and American Psychiatric Associations, the transnational drug companies (Big Pharma), and provincial and state governments. Yes, there is collusion between government, psychiatry, government, and the corporate media. A national and international crime and shame.
As an insulin shock survivor, antipsychiatrist and social justice activist, I am speaking out and protesting today to demand that psychiatrists stop electroshocking my sisters, including vulnerable elderly and disabled women. For more than 75 years — since the 1940s — Canadian and American shock doctors have targeted and permanently harmed hundreds of thousands of people, young and old. Predominantly male psychiatrists have fraudulently diagnosed as "mentally ill" ("bipolar," "borderline personality" "schizophrenic," etc.) women whom they have then forcibly shocked, traumatized and lied to. With their shock machines, psychiatrists have destroyed countless women's memories, creativity, skills, careers and lives.
And then, these shock doctors and their fascist organizations unethically minimize or flatly deny all criticism of the permanent memory loss, brain damage, and trauma caused by their "safe and effective" shock machines…
Read full article in MadinAmerica ->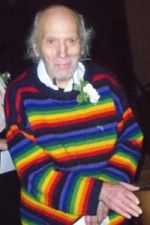 Don Weitz is an antipsychiatry and social justice activist and insulin shock survivor who has been arrested while participating in nonviolent civil disobedience. He is co-founder of the Coalition Against Psychiatric Assault, co-editor (with Bonnie Burstow) of Shrink Resistant: The Struggle Against Psychiatry in Canada, and author of the e-book Speaking Out Against Psychiatry: Notes Toward Abolition.