Deborah Schwartzkopff – The impact of ECT on my life
It is difficult to describe fully in words what I live with daily after having electroshock. I had to relearn and reteach myself many things. I live day to day, often in the moment, as I cannot recall very much of my past. I do not carry my history any longer. For the most part, what I know of my history has been parroted back to me by friends and family.
---
ECT Survivor Kenny on Life After Electroshock
Kenny tells his personal story of life after the 30 "treatments" inflicted on him at age 21.

---
KBOO Radio Interviews 3 Shock Survivors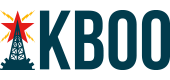 Radio host, Paul Roland, interviews electroshock survivor/activists Deborah Schartzkopff from ECTJustice.com, Mary Maddock, and Jane Rice.
Mary Maddock received ECT without informed consent just 3 days after childbirth. The shock "treatments" continued over a period of 6 weeks. "All this time I was treated as a guinea pig while I was on umpteen nueroleptics and other psychotropic drugs – on and off them as if they were smarties. My memory was severely damaged both long and short term." After freeing herself from psychiatric treatments in 2000, she joined MindFreedom International and cofounded MindFreedom Ireland.
Jane Rice is a childhood shock survivor. She writes about shock and other psychiatric atrocities on her website, LifeAfterECT.com.
Click here to read accompanying article on KBOO.FM.
Click play button below to listen to program.
---
ECT Survivor Nancy Rubenstein Debunks Electroshock Myths
Nancy Rubenstein, Educational Director of PsychRights, tells of her own experience with electroshock, and debunks the myths propagated by a billion dollar industry to justify electroshock as a valid "therapy".
The website referenced by Nancy is Dr. Peter Breggin's ECT Resources Center. Dr. Breggin's brochure can be downloaded here: No One Should Be Given Shock Treatment.
---
ECT Survivor Mary Maddock's story
Mary Maddock, is the founder of MindFreedom Ireland. Mary tells her story of 16 sessions of electroshock and psychiatric treatment following the birth of her daughter.
Mary has a bad reaction to nitreous oxide which was given to her during the birth of her daughter. This led to multiple drugs and a series of electroshock treatments. After many years Mary decided to come off all her drugs and was overjoyed with her ability to feel and to think clearly once again.
---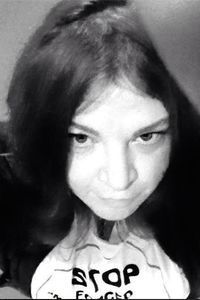 Comments by Shock Survivors & Their Loved Ones – Mad in America
The #FDAStopTheShockDevice petition has received over 2,200 signatures and 800+ comments. A more thorough analysis of those comments is forthcoming, however, we wanted to offer a glimpse of what people shared. The sixth, seventh, and eighth most common words used in the comments submitted through the petition were "damage," "barbaric" and "torture." We must continue the fight to make sure that the FDA hears the people who will be adversely affected by the proposed rule if it becomes an order. There is still a small window of time for you to sign the petition and leave a comment to the FDA.
Read full article in Mad in America ->
Lauren Tenney, PhD, is a psychiatric survivor and activist first involuntarily committed at age 15. Her work aims to expose the institutional corruption which is a source of profit for organized psychiatry, and to abolish state sponsored human rights violations, such as murder, torture and slavery. www.laurentenney.us