Before you give true, informed consent for ECT, reference the following:
Doctors of Deception
by Linda Andre
Mechanisms and standards exist to safeguard the health and welfare of the patient, but for electroconvulsive therapy (ECT)—used to treat depression and other mental illnesses—such approval methods have failed. Prescribed to thousands over the years, public relations as opposed to medical trials have paved the way for this popular yet dangerous and controversial treatment option.
Doctors of Deception is a revealing history of ECT (or shock therapy) in the United States, told here for the first time. Through the examination of court records, medical data, FDA reports, industry claims, her own experience as a patient of shock therapy, and the stories of others, Andre exposes tactics used by the industry to promote ECT as a responsible treatment when all the scientific evidence suggested otherwise.
As early as the 1940s, scientific literature began reporting incidences of human and animal brain damage resulting from ECT. Despite practitioner modifications, deleterious effects on memory and cognition persisted. Rather than discontinue use of ECT, the $5-billion-per-year shock industry crafted a public relations campaign to improve ECT's image. During the 1970s and 1980s, psychiatry's PR efforts misled the government, the public, and the media into believing that ECT had made a comeback and was safe.
Andre carefully intertwines stories of ECT survivors and activists with legal, ethical, and scientific arguments to address issues of patient rights and psychiatric treatment. Echoing current debates about the use of psychopharmaceutical interventions shown to have debilitating side-effects, she candidly presents ECT as a problematic therapy demanding greater scrutiny, tighter control, and full disclosure about its long-term cognitive effects.
Linda Andre is a writer, activist, and the director of the Committee for Truth in Psychiatry. Since receiving ECT in the early 1980s, she has been an advocate for the human and civil rights of psychiatrically labelled people, particularly the right to truthful informed consent. She has been interviewed by numerous publications and media such as 20/20, the New York Times, and the Washington Post.
---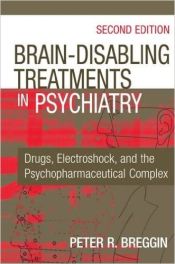 Brain Disabling Treatments in Psychiatry
by Peter Breggin MD
Renowned psychiatrist Peter Breggin documents how psychiatric drugs and electroshock (ECT) disable the brain. He presents the latest scientific information on potential brain dysfunction and dangerous behavioral abnormalities produced by the most widely used drugs including Prozac, Xanax, Halcion, Ritalin, and lithium.
Many of Breggin's earlier findings have improved clinical practice, led to legal victories against drug companies, and resulted in FDA-mandated changes in what the manufacturers must admit about their drugs.
This greatly expanded second edition, supported by the latest evidence-based research, shows that psychiatric drugs achieve their primary or essential effect by causing brain dysfunction, and they tend to do far more harm than good.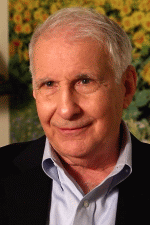 Peter R. Breggin, MD, has been called "The Conscience of Psychiatry" for his many decades of successful efforts to reform the mental health field. His scientific and educational work has provided the foundation for modern criticism of psychiatric drugs and ECT, and leads the way in promoting more caring and effective therapies. He has authored dozens of scientific articles and more than twenty books including the bestseller Talking Back to Prozac(1994, with Ginger Breggin), Medication Madness: The Role of Psychiatric Drugs in Cases of Violence, Suicide and Crime (2008), and Psychiatric Drug Withdrawal: A Guide for Prescribers, Therapists, Patients and Their Families(2013). In 2010 he testified before Congress about psychiatric-drug induced violence and suicide in the military.
---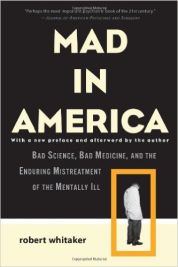 Mad in America: Bad Science, Bad Medicine, and the Enduring Mistreatment of the Mentally Ill
by Robert Whitaker
Schizophrenics in the United States currently fare worse than patients in the world's poorest countries. In Mad in America, medical journalist Robert Whitaker argues that modern treatments for the severely mentally ill are just old medicine in new bottles, and that we as a society are deeply deluded about their efficacy. The widespread use of lobotomies in the 1920s and 1930s gave way in the 1950s to electroshock and a wave of new drugs. In what is perhaps Whitaker's most damning revelation, Mad in America examines how drug companies in the 1980s and 1990s skewed their studies to prove that new antipsychotic drugs were more effective than the old, while keeping patients in the dark about dangerous side effects.
A haunting, deeply compassionate book—now revised with a new introduction—Mad in America raises important questions about our obligations to the mad, the meaning of "insanity," and what we value most about the human mind.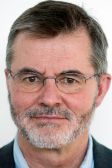 Robert Whitaker has won numerous awards as a journalist covering medicine and science, including the George Polk Award for Medical Writing and a National Association for Science Writers' Award for best magazine article. In 1998, he co-wrote a series on psychiatric research for the Boston Globe that was a finalist for the Pulitzer Prize for Public Service.  Anatomy of an Epidemic won the 2010 Investigative Reporters and Editors book award for best investigative journalism.
---
The Effectiveness of Electroconvulsive Therapy: A Literature Review
Published in Epidemiologia e Psichiatria Sociale, 19, 4, 2010
by John Read and Richard Bentall
SUMMARY. Aim – To review the literature on the efficacy of electroconvulsive therapy [ECT], with a particular focus on depression, its primary target group.
Methods – PsycINFO, Medline, previous reviews and meta-analyses were searched in an attempt to identify all studies comparing ECT with simulated-ECT [SECT].
Results – These placebo controlled studies show minimal support for effectiveness with either depression or 'schizophrenia' during the course of treatment (i.e. only for some patients, on some measures, sometimes perceived only by psychiatrists but not by other raters), and no evidence, for either diagnostic group, of any benefits beyond the treatment period. There are no placebo-controlled studies evaluating the hypothesis that ECT prevents suicide, and no robust evidence from other kinds of studies to support the hypothesis.
Conclusions – Given the strong evidence (summarised here) of persistent and, for some, permanent brain dysfunction, primarily evidenced in the form of retrograde and anterograde amnesia, and the evidence of a slight but significant increased risk of death, the cost-benefit analysis for ECT is so poor that its use cannot be scientifically justified.
Click here to read complete article.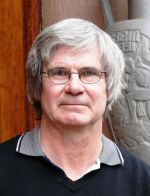 John Read is on the Executive Committee of the International Society for Psychological and Social Approaches to Psychosis (ISPS), and editor of its scientific journal "Psychosis." In 2015, he became Professor of Clinical Psychology at Swinburne University of Technology in Melbourne. He is author of several books, most recently, Models of Madness: Psychological, Social and Biological Approaches to Psychosis (Routledge, 2013).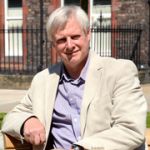 Richard Bentall is Professor of Clinical Psychology at the University of Liverpool. He has spent the last thirty years researching the role of social and psychological processes in psychotic experiences such as hallucinations and delusions, and also novel psychological treatments for people with severe mental illness.
---
Shock Treatment, Brain Damage, and Memory Loss: A Neurological Perspective
Published in the American Journal of Psychiatry 134:9, September 1977. pp: 1010-1013.
bt John M. Friedberg, M.D.
The author reviews reports of neuropathology resulting from electroconvulsive therapy in experimental animals and humans. Although findings of petechial hemorrhage, gliosis, and neuronal loss were well established in the decade following the introduction of ECT, they have been generally ignored since then. ECT produces characteristic EEG changes and severe retrograde amnesia, as well as other more subtle effects on memory and learning. The author concludes that ECT results in brain disease and questions whether doctors should offer brain damage to their patients.
Click here to read complete article.
---
The Electroshock Quotationary
Edited by Leonard Roy Frank
The Campaign for the Abolition of Electroshock in Texas (CAEST) was founded in Austin during the summer of 2005. The Electroshock Quotationary (ECTQ) was created to support the organization's opposition to electroshock by informing the public,about the nature of electroshock, its history, why and how it's used, its effects on people, and the efforts to promote and stop its use.
Click here to read quotationary.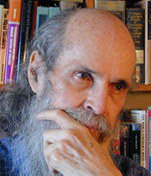 Leonard Roy Frank was an early pioneer of the Psychiatric Survivor movement. His lived experience included forced insulin shock treatment and ECT.  Since 1959 Mr. Frank resided in San Francisco, where he managed an art gallery that played host to early meetings for the Psychiatric Survivor movement. Starting in 1972 he was staff at Madness Network News, and in 1973 Frank and Wade Hudson founded Network Against Psychiatric Assault (NAPA), a patients' and survivors' advocacy group. Peter Lehmann called Leonard Roy Frank 'one of the most important people who helped to develop the theory and practice of humanistic antipsychiatry.'
---
Is electroconvulsive therapy for depression more effective than placebo?
by John Read and C. Arnold (2017)
Published in Ethical Human Psychology and Psychiatry
Source: ROAR, the University of East London's institutional open access repository. (Previously located at http://hdl.handle.net/10552/5667)
Background: A 2010 review of studies and previous reviews and meta-analyses found minimal evidence that ECT for depression was more effective than placebo during the treatment period and no evidence at all of efficacy beyond the end of treatment. The current review explored whether any contradictory evidence has since been generated.
Method: MEDLINE and PsycINFO were searched to identify all post 2009 studies that had compared ECT and simulated ECT for depression, or had in any other way generated valid depression data for ECT recipients at two or more points in time.
Results: Ninety-one studies met inclusion criteria. There were no new placebo-controlled trials. There have now been no such studies since 1985. Only four placebo-controlled studies have ever produced data beyond the end of treatment, none of which had found any advantage for ECT over placebo. Of the 91 studies only two aimed to evaluate the efficacy of ECT. Both were severely flawed. None of the other 89 produced robust evidence that ECT is effective for depression, primarily because at least 60% maintained ECT participants on medication and 89% produced no meaningful follow up data beyond the end of treatment. No studies investigated whether ECT prevents suicide.
Conclusions: There is still no evidence that ECT is more effective than placebo for depression reduction or suicide prevention. Given the 1 well-documented high risk of persistent memory dysfunction, the cost-benefit analysis for ECT remains so poor that its use cannot be scientifically, or ethically, justified.
---
Electroconvulsive Therapy and Brain Damage: Survey of the Evidence From a Philosophical Promontory
by Christopher James Dubey
Published in Ethical Human Psychology and Psychiatry, Volume 19, Number 1, 2017, pp. 24-50(27)
In a combination of literature review and theoretical article, the author analyzes a broad variety of scientific and real-world evidence that iatrogenic brain damage results from electroconvulsive therapy (ECT). The author critically reevaluates the evidence using knowledge of basic biology and logic, and, to a lesser extent, the author makes ethical observations and legal implications. Despite many scientific and governmental authorities having concluded that ECT does not cause brain damage, there is significant evidence that ECT has indeed caused brain damage in some patients, both historically and recently, and evidence that it always causes some form or degree of brain damage.
---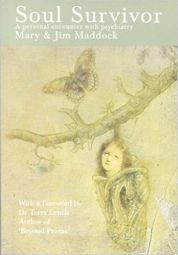 Soul Survivor: A Personal Encounter with Psychiatry
by Marry & Jim Maddock
"Although Soul Survivor is a small book, it is huge in its personal and powerful message—a woman going through psychiatric hell can not only survive but triumph over psychiatry with support of family, friends and community. An autobiographical work cowritten by Mary and Jim Maddock, an Irish married couple, the book centers around Mary's courageous struggles for personal freedom and identity-–as wife, mother, survivor, and human rights activist. With love and strong support of husband Jim, Mary eventually escapes from the oppressive, soul-destroying psychiatric system. It's an inspiring story and moving journey that deserves to be widely read by psychiatric survivors, human rights activists, and especially psychiatrists and other mental health professionals." – excerpt of review by Don Weitz.
---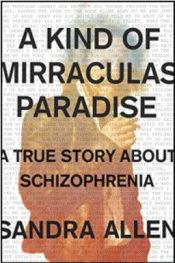 A Kind of Mirraculas Paradise: A True Story About Schizophrenia
Writer Sandra Allen did not know their uncle Bob very well. As a child, Sandy had been told Bob was "crazy," that he had spent time in mental hospitals while growing up in Berkeley in the 60s and 70s. But Bob had lived a hermetic life in a remote part of California for longer than Sandy had been alive, and what little Sandy knew of him came from rare family reunions or odd, infrequent phone calls. Then in 2009 Bob mailed Sandy his autobiography. Typewritten in all caps, a stream of error-riddled sentences over sixty, single-spaced pages, the often-incomprehensible manuscript proclaimed to be a "true story" about being "labeled a psychotic paranoid schizophrenic," and arrived with a plea to help him get his story out to the world.
In A Kind of Mirraculas Paradise: A True Story about Schizophrenia, Sandy translates Bob's autobiography, artfully creating a gripping coming-of-age story while sticking faithfully to the facts as he shared them. Lacing Bob's narrative with chapters providing greater contextualization, Sandy also shares background information about their family, the culturally explosive time and place of their uncle's formative years, and the vitally important questions surrounding schizophrenia and mental healthcare in America more broadly. The result is a heartbreaking and sometimes hilarious portrait of a young man striving for stability in his life as well as his mind, and an utterly unique lens into an experience that, to most people, remains unimaginable.
Called "an act of radical empathy" by Anne Fadiman and "a truly original piece of work" by Adrian Nicole LeBlanc, A Kind of Mirraculas Paradise is a propulsive, stunning book that's poised to change conversation about schizophrenia and mental illness generally.