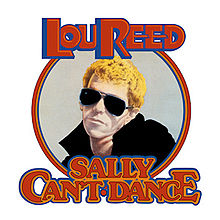 By Bruce Levine, PhD
While not as well-known as "Walk on the Wild Side" and "Perfect Day," and not one of the classics he wrote for the Velvet Underground (such as "Heroin" and "I'll Be Your Mirror"), Lou Reed's "Kill Your Sons," about his electroconvulsive "therapy" (ECT) as a 17-year-old, gives voice to an event that majorly radicalized him to distrust authorities. That is the conclusion of Aidan Levy in Dirty Blvd.: The Life and Music of Lou Reed, one of several recent biographies about Lou Reed (1942-2013).
"All your two-bit psychiatrists are giving you electroshock," is how Reed begins "Kill Your Sons," and though in Lou's case, ECT trauma would fuel his art, such trauma often only destroys; as the ECT that Ernest Hemingway and William Styron received late in their lives only served to hasten their end. And even in Reed's case, his ECT fueled not just his art but his rage, which sometimes hurt people who cared about him.
As a teenager living in suburban Freeport, Long Island, Lou felt alienated. He became increasingly anxious and "resistant to most socializing, unless it was on his terms," according to his sister Merrill Reed Weiner, whose parents were overwhelmed by her brother's behaviors and by his disregard of them, and so they sought treatment for Lou. They would comply with a psychiatrist's recommendation.
Read full article in Mad in America ->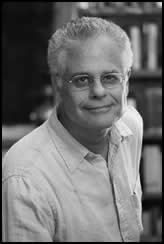 Bruce E. Levine, a practicing clinical psychologist, writes and speaks about how society, culture, politics and psychology intersect. His latest book is Resisting Illegitimate Authority: A Thinking Person's Guide to Being an Anti-Authoritarian―Strategies, Tools, and Models. His website is www.brucelevine.net