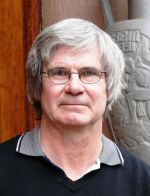 James Moore interviews Professor John Read in this Mad in America podcast.  Professor Read talks about his research into the safety and efficacy of Electroconvulsive Therapy (ECT).
Professor Read worked for nearly 20 years as a Clinical Psychologist and manager of mental health services in the UK and the USA, before joining the University of Auckland, New Zealand, where he worked until 2013.
Click the play button below.
MAD IN AMERICA: SCIENCE, PSYCHIATRY AND SOCIAL JUSTICE
Click here for a detailed summary of this podcast, and to join the discussion on this topic.