Before you give true, informed consent for ECT, reference the following:
Doctors of Deception
by Linda Andre
Mechanisms and standards exist to safeguard the health and welfare of the patient, but for electroconvulsive therapy (ECT)—used to treat depression and other mental illnesses—such approval methods have failed. Prescribed to thousands over the years, public relations as opposed to medical trials have paved the way for this popular yet dangerous and controversial treatment option.
Doctors of Deception is a revealing history of ECT (or shock therapy) in the United States, told here for the first time. Through the examination of court records, medical data, FDA reports, industry claims, her own experience as a patient of shock therapy, and the stories of others, Andre exposes tactics used by the industry to promote ECT as a responsible treatment when all the scientific evidence suggested otherwise.
As early as the 1940s, scientific literature began reporting incidences of human and animal brain damage resulting from ECT. Despite practitioner modifications, deleterious effects on memory and cognition persisted. Rather than discontinue use of ECT, the $5-billion-per-year shock industry crafted a public relations campaign to improve ECT's image. During the 1970s and 1980s, psychiatry's PR efforts misled the government, the public, and the media into believing that ECT had made a comeback and was safe.
Andre carefully intertwines stories of ECT survivors and activists with legal, ethical, and scientific arguments to address issues of patient rights and psychiatric treatment. Echoing current debates about the use of psychopharmaceutical interventions shown to have debilitating side-effects, she candidly presents ECT as a problematic therapy demanding greater scrutiny, tighter control, and full disclosure about its long-term cognitive effects.
Linda Andre is a writer, activist, and the director of the Committee for Truth in Psychiatry. Since receiving ECT in the early 1980s, she has been an advocate for the human and civil rights of psychiatrically labelled people, particularly the right to truthful informed consent. She has been interviewed by numerous publications and media such as 20/20, the New York Times, and the Washington Post.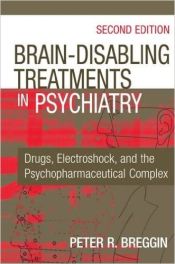 Brain Disabling Treatments in Psychiatry
by Peter Breggin MD
Renowned psychiatrist Peter Breggin documents how psychiatric drugs and electroshock (ECT) disable the brain. He presents the latest scientific information on potential brain dysfunction and dangerous behavioral abnormalities produced by the most widely used drugs including Prozac, Xanax, Halcion, Ritalin, and lithium.
Many of Breggin's earlier findings have improved clinical practice, led to legal victories against drug companies, and resulted in FDA-mandated changes in what the manufacturers must admit about their drugs.
This greatly expanded second edition, supported by the latest evidence-based research, shows that psychiatric drugs achieve their primary or essential effect by causing brain dysfunction, and they tend to do far more harm than good.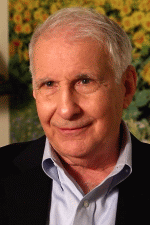 Peter R. Breggin, MD, has been called "The Conscience of Psychiatry" for his many decades of successful efforts to reform the mental health field. His scientific and educational work has provided the foundation for modern criticism of psychiatric drugs and ECT, and leads the way in promoting more caring and effective therapies. He has authored dozens of scientific articles and more than twenty books including the bestseller Talking Back to Prozac(1994, with Ginger Breggin), Medication Madness: The Role of Psychiatric Drugs in Cases of Violence, Suicide and Crime (2008), and Psychiatric Drug Withdrawal: A Guide for Prescribers, Therapists, Patients and Their Families(2013). In 2010 he testified before Congress about psychiatric-drug induced violence and suicide in the military.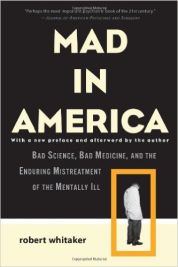 Mad in America: Bad Science, Bad Medicine, and the Enduring Mistreatment of the Mentally Ill
by Robert Whitaker
Schizophrenics in the United States currently fare worse than patients in the world's poorest countries. In Mad in America, medical journalist Robert Whitaker argues that modern treatments for the severely mentally ill are just old medicine in new bottles, and that we as a society are deeply deluded about their efficacy. The widespread use of lobotomies in the 1920s and 1930s gave way in the 1950s to electroshock and a wave of new drugs. In what is perhaps Whitaker's most damning revelation, Mad in America examines how drug companies in the 1980s and 1990s skewed their studies to prove that new antipsychotic drugs were more effective than the old, while keeping patients in the dark about dangerous side effects.
A haunting, deeply compassionate book—now revised with a new introduction—Mad in America raises important questions about our obligations to the mad, the meaning of "insanity," and what we value most about the human mind.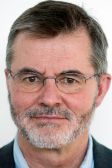 Robert Whitaker has won numerous awards as a journalist covering medicine and science, including the George Polk Award for Medical Writing and a National Association for Science Writers' Award for best magazine article. In 1998, he co-wrote a series on psychiatric research for the Boston Globe that was a finalist for the Pulitzer Prize for Public Service.  Anatomy of an Epidemic won the 2010 Investigative Reporters and Editors book award for best investigative journalism.