Survivors may be be fearful to turn to traditional psychiatry for help after their experience with ECT, or after being labeled, disempowered and overly drugged.  Yet, where can you turn to when you need help?  Process Work may be the answer you have been looking for.
Process-oriented facilitation, or Processwork, tracks psychological and physical processes that illuminate and possibly resolve inner, relationship, team, and world issues.  The trans-disciplinary approach brings together psychology, group dynamics, spirituality, creative expression, and encompasses a broad range of application including:
Inner work and mindfulness
Group and organizational facilitation
Conflict resolution
Therapy with individuals, couples, & families
Working with physical illness & health issues
Death & dying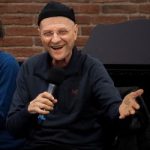 Process-Oriented Facilitation was first developed by Arnold Mindell Ph.D. more than 30 years ago.  The roots of Processwork are Jungian Psychology, Taoism, Indigenous wisdom, and insights from Physics.
Process Workers subscribe to a set of ethical principals and standards that include respect for the dignity and worth of all people, and the rights of individuals to privacy, confidentiality, and self-determination.
For more information: